The Teaching Artist Studio (TA Studio) is a professional development program for teaching artists in Oregon and SW Washington. We work with artists from all disciplines and media – performing, visual, literary, digital, and more – to deepen their teaching practice and expand their impact.
Are you an artist just starting out in your teaching? Are you a mentor for youth via the arts? Are you an experienced teaching artist looking to refresh your practice? The Teaching Artist Studio is for you.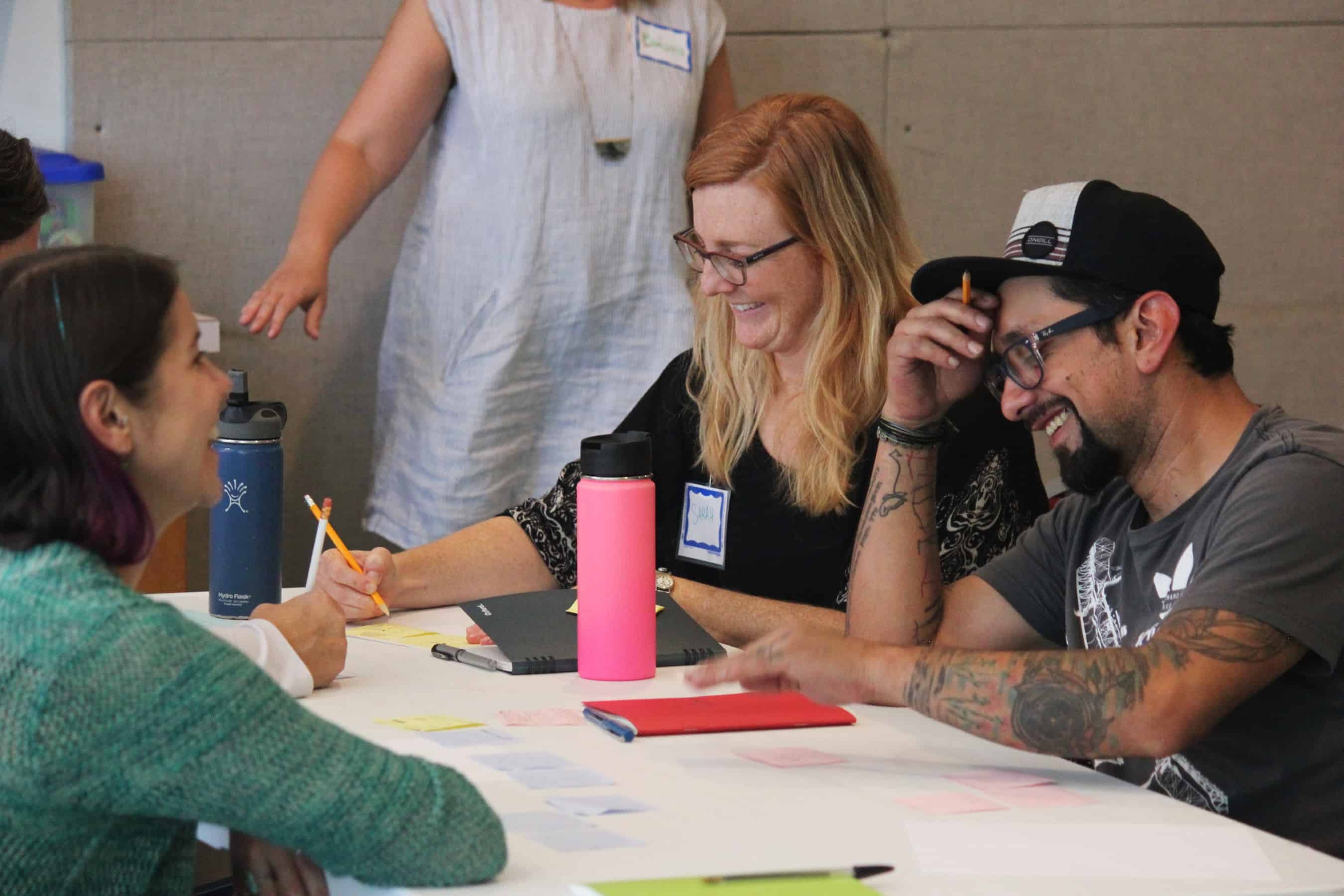 Our first cohort began its work in fall of 2013, and we are now entering into our 10th year of work with teaching artists. Just as we value the breadth of artistic exploration and the variety of teaching experiences in the room, we also embrace the capacity for this learning cohort to extend across our communities and regions.
During 2020-21, the Teaching Artist Studio was first offered via online platforms. We learned a lot about distance learning, virtual environments, and developing meaningful relationships. We applied these lessons to the next year, and made new discoveries about learning together and being in conversation with multiple communities.
This year we are hoping to continue that learning with teaching artists from multiple areas across Oregon and SW Washington. Join us so that together we can nurture our artistic beings and truly become the kind of teaching artists who are committed to bringing about a just and equitable society, one teaching artist interaction at a time, for years to come
Who is a Teaching Artist?
In 2009, Eric Booth created a rather appealing definition for the term "teaching artist." "A teaching artist is a practicing professional artist with the complementary skills and sensibilities of an educator, who engages people in learning experiences in, through, and about the arts."
The Kennedy Center expands on this by describing TAs as existing at the intersection of the arts and education, engaged in sustained creative exploration, and working in a variety of environments that serve the needs of local communities
More recently, a 2019 report by Americans for the Arts quoted below describes how TAs show up everyday for our communities: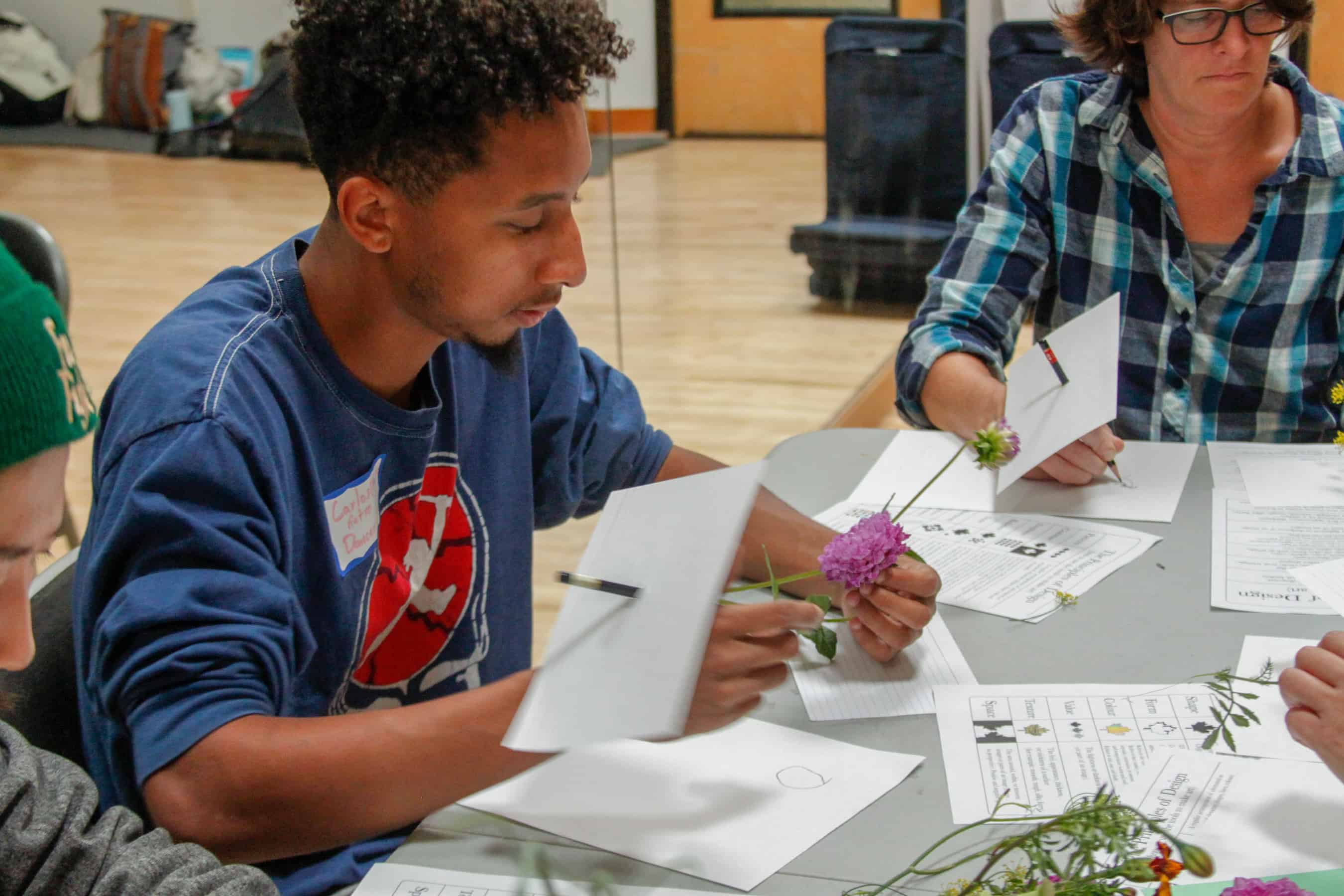 Teaching artists ...
are often individuals from different cultures, ethnicities, cultural traditions, language groups, and ages, who can expand young people's conceptions of who makes art and whose art matters.
explore the practice and the social use of the arts in ways that can enrich the school curriculum.
advance equity in access to arts learning through their work in- and out-of-school programming, whether free or low cost, and help to equalize access to arts learning.
inaugurate a next generation of creators and audiences into understanding how powerful the arts can be in articulating issues of social justice, and how moving artistic production becomes when it embraces the issues that shape human lives.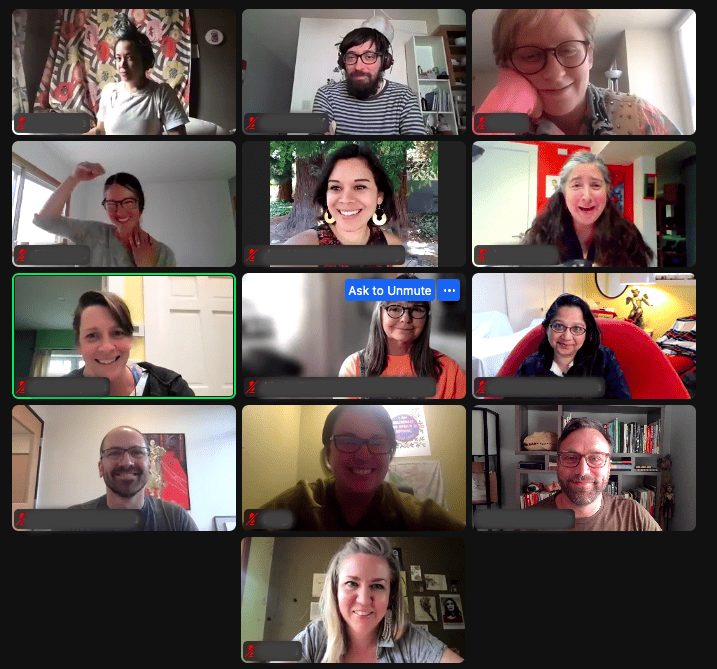 Why a Program for Teaching Artists?
We believe the arts are an essential component to a young person's complete education, and so we offer this professional development program in the arts community to empower and embolden teaching artists. Our assumption is that when we build the strength and capacity of our teaching artists, we will also increase the quality of their impact on students' lives and education.
The TA Studio program has a heavy emphasis on teaching artistry in K-12 environments. As a co-learning space, we welcome participants whose experiences in teaching range from emerging to established. Together we will examine the elements at the heart of our teaching: the what, the why, and the how.
The structure of this program is experiential: artists participate in various learning activities, analyze them, and apply what they have learned to their own work.
The practical tools the program seeks to provide are the following: exploration of effective teaching strategies, assessment models, and methods to refine one's existing curriculum and/or to design new curriculum.
We Practice These Values
Studio Mindset: The TA Studio is a laboratory to make, explore, risk, analyze and innovate.
Equity: We investigate and name the privileges, complicities, and disparities based on race, ethnicity, national origin, gender, gender identity, sexual orientation, class, disability status, geography, age, and other forms of bias and oppression that are resident in our selves, our society and our institutions.
Cross-disciplinary Methodology: Hands-on learning in many forms offers unique insights and experiences for deeper, richer understanding of the process of teaching. A teaching artist can better empathize with their students if they, too, experience the beginner's mind in other art forms.
Empowerment: Teaching artists are an important part of the comprehensive education system, and they need access to resources and community to work their best.
Program Approach & Outcomes
The Teaching Artist Studio supports our participants in their journey of being life-long learners who:
facilitate learning in their students rather than only teach the techniques, procedures and products of the artform
keep developing meaningful learning environments that welcome everyone in the room to feel safe, empowered, and communally engaged
strive for building "right relationship" within their communities so that the learners can feel a sense of belonging and engagement
Through keynote addresses, panel discussions, and interactive presentations, we provide background research and step-by-step tools to our Teaching Artist Studio participants so that you can –
develop the big ideas in your art form into learning goals for your students
build strategies to identify what your students leave your class knowing and thinking
increase your confidence in teaching artistry through investigation, practice, analysis, and communication with peers
practice methods of collecting strong documentation of student learning and growth as a result of their art experience
cultivateways to address and support the needs of diverse learners and populations
build fuller partnerships with the institutions and students with whom you work
At the conclusion of the Teaching Artist Studio, participants will have –
created personalized methods that empower them to build clear and engaging lesson plans
discovered and begun developing effective classroom facilitation skills that feel comfortable for their personalities AND encourage rich learning environments
Some time and attention will be given to institutional and structural knowledge around -
becoming aware of and need to align to educational standards and language such as Common Core State Standards, National Core Art Standards, etc.
learning about regional and national organizations and collectives that can support continued personal education and networking in the field of teaching artistry